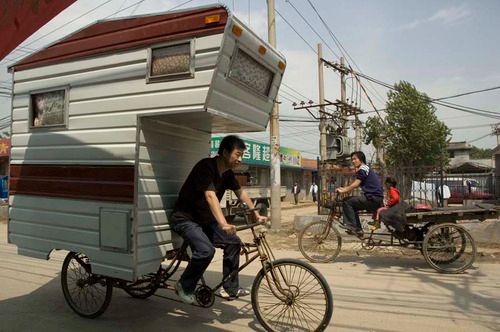 In about 2-3 weeks it will be time for me to leave Germany for a long tour on my bicycle. My destination is England again, and I will be travelling for round about 7 months. Loads of stuff has to be organised before leaving, I bet you understand that :)
I have searched for some songs about bicycles, here they are.
Fats Domino - Rockin´ Bicycle
Yves Montand - La Bicyclette
The Mixtures - The Pushbike Song
Vivian Stanshall - Terry Keeps His Clips On
Tv On The Radio - Bicycles Are Red Hot
Red Hot Chili Peppers - Bicycle Song
??? - The Bicycle Song
Kraftwerk - Tour De France
Flobots - No Handle Bars
Phish - Let Me Lie
The Jellydots - bicycle
Madness - Riding On My Bike
Butch Cassidy and the Sundance Kid - The...
von Tushratta